Please join us for an online event via Zoom with playwright and novelist
JEN SILVERMAN discussing her new book WE PLAY OURSELVES
Jen will be joined in conversation with novelist Swan Huntley.
Jen and Swan first met during their residency at MacDowell in Peterborough.
Cass was a young, promising playwright, once heralded as a fierce new queer voice in female empowerment. Now, however, following a scandal that forced her abrupt exit from the New York theatre world, she's hiding out in Los Angeles, reeling from her public humiliation, incessantly calling her former agent's assistant in the hopes that she'll put her through, and spying on her next door neighbor, who seems to have a steady stream of mysterious visitors coming in and out of her house at all times. Finally she meets her charismatic neighbor, Caroline, a successful experimental documentary filmmaker, and discovers that the intimidatingly cool, wise-beyond-their-years pack of teenage girls who spend time at Caroline's house are the subjects of her next fascinating project, for which Caroline enlists Cass's help. "Why not?" thinks Cass. It's not like she's doing anything else, and perhaps this film could provide the opportunity to shed her embarrassment and rediscover her place in the spotlight. But as she is pulled deeper into Caroline and the girls' orbit and the line between art and reality begins to blur, Cass must confront how far she is willing to go for success--and whether or not she can live with the person she would have to become"
Jen Silverman is a New York-based writer and playwright. Her plays have been produced across the United States and internationally, and she also writes for television and film. She is a two-time MacDowell fellow.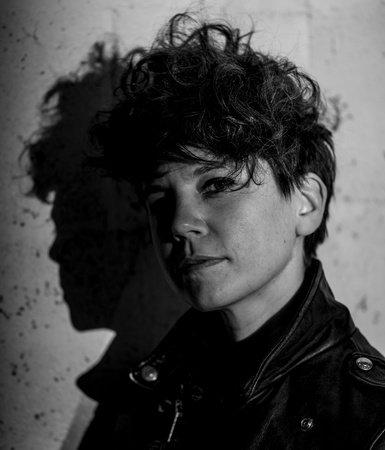 " We Play Ourselves offers a delightful, satirical glimpse into the entertainment industry and the price of fame. . . . Silverman balances wit with earnestness, the laugh-out-loud moments highlighting the absurdity of writing--whether plays, films or poetry, the genre she skewers most adroitly in a pitch-perfect parody of an overhyped ingénue. Cass's desperation for a new, simpler life is universal. As she falls again and again, the reader believes she has the heart to pick herself back up." --The New York Times Book Review
To attend this event, click the Zoom icon below at 6pm on Monday April 5th.
Event date:
Monday, April 5, 2021 - 6:00pm

$28.00
ISBN: 9780399591525
Availability: In Stock, Click Title for Location
Published: Random House - February 9th, 2021
---
$21.95
ISBN: 9781786824271
Availability: In Stock, Click Title for Location
Published: Oberon Books - May 8th, 2018
---