Saturday, June 3, 2023 - 2:00pm
PLEASE COME JOIN US FOR
MATT FORREST ESENWINE
autographing, discussing, and reading from his new books:
I AM TODAY and A BEGINNER'S GUIDE TO BEING HUMAN
SATURDAY JUNE 3RD AT 2 PM
THE TOADSTOOL BOOKSHOP
12 DEPOT SQ
PETERBOROUGH, NH 03458
Please join us as Matt Esenwine introduces us to his two latest children's books: "I am Today" and "A Beginner's Guide to Being Human". A resident of Warner, New Hampshire, Matt is the talented author of seven picture books. Matt's writing is thoughtful and full of insight; both for children and parents alike. When describing his book, "A Beginner's Guide to Being Human", Matt says "(The book) encourages kids to be humans who are kind, empathetic, and gracious in a messy, unpredictable world". We hope you will join us as Matt introduces his work and presents a message of conscientious humanhood (for all ages) through his sensational storytelling.
Books: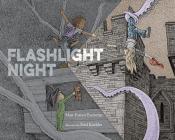 $16.95

ISBN: 9781629794938
Availability: In Stock, Click Title for Location
Published: Astra Young Readers - September 19th, 2017
---

$18.99

ISBN: 9781576879948
Availability: In Stock, Click Title for Location
Published: POW! Kids Books - March 1st, 2022
---

$17.99

ISBN: 9781506481739
Availability: In Stock, Click Title for Location
Published: Beaming Books - October 18th, 2022
---