Join us and local author KASEY MATHEWS for a book launch for her inspiring new guide for moms - A Mom's Guide to Creating a Magical Life!
Written for the overwhelmed Mom who's looking for more joy, playfulness and serenity in her life, A Mom's Guide to Creating a Magical Life is like a GPS for your soul. This book is full of simple and easy to use tools to help you feel more grounded within yourself, and more patient and present with your family and everyone else you meet throughout your days. It's also invitation to come back home to yourself and remember all the things you used to love before becoming so busy taking care of everyone else. Beyond a manicure, pedicure or even a massage, A Mom's Guide to Creating a Magical Life encourages self-care for the soul, teaching and empowering Moms to learn and know that we really do have the ability to create the life of our dreams.
The fun exercises within the book teach us to tap into, and trust, our own IGS — Internal Guidance System, and learn to harness the power of unseen energy fields that exist all around us. Like putting on a brand-new pair of glasses, readers experience a shift in perspective and see the world in a whole new way. For those seeking a path to uncovering your hidden, authentic self, A Mom's Guide to Creating a Magical Life is the roadmap that will lead you there.
About Kasey:
Home is a 200-year-old house atop a hill in rural New Hampshire with the loves of my life—my husband Lee, and two kids, Tucker and Andie. This is the fourth old house we've renovated, and I can't imagine ever living in a place without crooked door frames and slanted floors. I love thrift shops and farm stands and cooking with whole, organic foods (but if I'm stuck on a desert island, make it potato chips, French onion dip and an endless supply of Corona!) I'm crazy about home decorating shows, finding bargains on clearance racks, and white slip-covered furniture.
I'm totally into alternative therapies and love acoustic guitar, female memoir writers, and my old white Macbook. My favorite sound is a freshly sharpened pencil scratching across the page. I love romantic comedies, watching Sunday afternoon football with the family, and our little local independent movie theater.
My daily meditation is a walk in the woods with our rescue dog, Ed. Four years ago after going gluten free, I discovered that I'd been, pretty much, kind of sick my whole life. I'd have 10 more dogs, a flock of chickens, 2 miniature donkeys, and maybe a few sheep, if only my hubby would stop saying no. But I love him anyway, and date nights usually find us sitting side by side on bar stools sipping margaritas! As soon as my kids were born, I knew my greatest teachers had arrived and I continue to learn from them both everyday.
And yet, amazing teachers that they are, somewhere along the line, I so completely surrendered my whole self – body, mind and spirit – into their lives, that forgot who I was, what I loved, and what I wanted to do with my life. Since coming to that realization, I've been going about the amazing process of unwinding my life from theirs and remembering and discovering what I love.
Parenting is certainly a process, and it's through this process I've come to understand that in meeting our own needs, taking care of ourselves first and giving to ourselves without feeling guilty about it, we are best able to show up for our children and the rest of the world.
Event date:
Friday, September 14, 2018 - 6:30pm
Event address:
614 NASHUA STREET (upper bldg to the right)
Lorden Plaza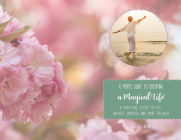 $19.95
ISBN: 9781732081574
Availability: In Stock, Click Title for Location
Published: Green Writers Press - September 18th, 2018
---

$16.95
ISBN: 9781578264230
Availability: In Stock, Click Title for Location
Published: Hatherleigh Press - May 29th, 2012
---