Becky Field
presenting
Finding Home!
Friday, September 16th at 6 PM
Finding Home is a celebration of people from other countries who have resettled in New Hampshire. Photographer Becky Field has been documenting the lives of immigrants since 2012. Now, in addition to their portraits, she has recorded and transcribed their memories of life in the home country and their journeys to find a new home in the Granite State. Some came to escape violence; some came for love; some came for education. Some are teenagers with a lot of life ahead of them; some are elders with long memories of their journeys. The stories show the resilience and determination of people to find a safe home, good education for their children, work to support their families, and freedom to practice their faith. The photographic portraits show the beauty and vitality of cultural diversity that contributes to all our communities.
In her presentation, Becky will project the faces and activities of people who have come from other countries, and who now reside in the Granite State. Her experiences as a photographer have assisted in her effort to learn about the families, their cultures, and their religions.
Becky holds a Certificate in Photography from the New Hampshire Institute of Art, and has studied photography throughout the Northeast. She has also served as a research ecologist and university professor, and holds masters and doctoral degrees in ecology.
For more information, visit www.DifferentRootsNH.com, or contact Becky at fieldworkphotos@gmail.com.
Event date:
Friday, September 16, 2022 - 6:00pm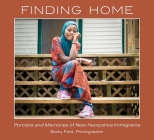 $35.00

ISBN: 9781942155348
Availability: In Stock, Click Title for Location
Published: Peter E. Randall Publisher - September 1st, 2020
---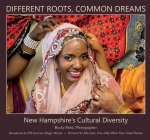 $35.00

ISBN: 9781937721244
Availability: In Stock, Click Title for Location
Published: Peter E. Randall Publisher - September 15th, 2019
---